Thank you all for 200 followers. :D Also for the sweet comments.
I've found a really good facemask on
this dutch blog
.
For one person you need:
1 teaspoon of cacao powder
1 teaspoon of honey
1 teaspoon of yoghurt
If you think it's not enough, just add a little bit more. But be sure, if you add
1 teaspoon more yoghurt, also add 1 teaspoon of cacao and 1 of honey. It's enough
yoghurt. Just be patient, it will be fluid!
Be aware of your eyes, it can hurt if you are too close.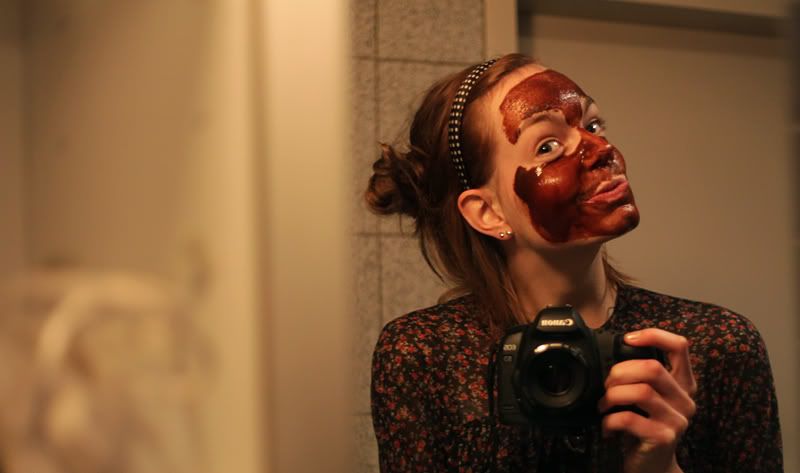 I took this one behind my window! Snow snow snow